Officers and Directors
President - Col Michael Dilda, USAF (Ret)
h: 318.459.6601 c: 662.425.1556
email:
mldilda66@gmail.com
Mike Dilda attended Specialized Undergraduate Navigator Training at Mather AFB earning his wings in July 1989. He was a "Distinguished Graduate" of B-52 Combat Crew Training at Castle AFB, reported to Barksdale AFB in April 1990 and in 1996 became a Formal Training Unit Instructor and then Evaluator with the 11th Bomb Squadron. In 1998 Colonel Dilda was the 2nd Bomb Wing's Air Weapons Officer and a combat planner in Operations DESERT FOX, JOINT TASK FORCE NOBLE ANVIL and ALLIED FORCE. In 2001 as Flight Commander, Weapons and Tactics, 2nd Operations Support Squadron he was selected 2nd Bomb Wing "Flight Commander of the Year."
Colonel Dilda served as an Academic Instructor/Advisor with Air Command and Staff College, was selected "Top Contributor" for development of the AY2003 Air Operations Course and was then selected Operations Officer, Division 1, 21st Student Squadron. In 2004 Colonel Dilda was assigned to Headquarters, United States Strategic Command as a B-2 Strike Planner and later served as the Director, Exercises and Training for the Joint Functional Component Command Global Strike and Integration.
During OPERATION IRAQI FREEDOM, Colonel Dilda served 15 months at Camp Taji, Iraq as Director of the Base Support Unit and Commander of the 370th/821st Expeditionary Training Squadron. He has previously served as a Deputy Mission Support Group Commander at Columbus AFB, Mission Support Group Commander at Minot AFB, Deputy Division Chief of Training and Standardization/Evaluation with Air Force Global Strike Command at Barksdale AFB, and Director of Staff, 379th Air Expeditionary Wing, Al Udeid Air Base, Qatar.
Colonel Dilda's last command before retirement was serving as the Bomber Operations Division Chief with Air Force Global Strike Command at Barkdsale Air Force Base, LA. He was responsible for organizing, training, and equipping forces in support of B-2 and B-52 bomber weapon systems and command airfield operations.

1st V.P. - Lt Bill Davis, USN (Ret)
2nd V.P. - Currently Vacant
3rd V.P. - Maj Walt Slocombe, USAF (Ret)
phone h: 318.752.1507 c: 318.840.6302 w: 318.456.3806
email:
slocombe@suddenlink.net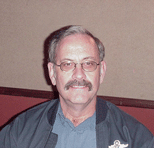 Walt completed his Bachelors degree in Business at Kansas State University then served as an enlisted air traffic controller at Luke AFB, AZ. After completing OTS and navigator training, Walt served as a B-52 navigator, radar navigator, instructor and evaluator at Barksdale. He then returned to Mather AFB to teach new B-52 navigators and Navy P-3 naval flight officers. A tour in Hawaii as a general's exec followed. He returned to the B-52 just in time for Operation Desert Storm from Jeddah, Saudia Arabia. Following the Gulf War, he served as commander of the 379th Services Squadron, Wurtsmith AFB until the base closed. He finished his career at Langley AFB with ACC Services, coordinating personnel and equipment for deployments. Since retirement he has been an instructor at the B-52 schoolhouse at Barksdale AFB. He has been married for 30 years and has four children. He has a Masters degree in Public Administration and has been a local MOAA board member since 1998.
Secretary - Col David Lay, USAF (Ret)
phone c: 318.426.1221
email:
davidljlay@yahoo.com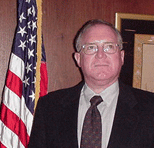 Commissioned in 1971 through AFROTC, Dave Lay flew various models of the B-52 as a co-pilot, pilot and both an instructor and evaluator pilot. Assignments included SAC Headquarters, Air Force liaison to the Commander Second Fleet, various B-52 wing staffs, commander of an AFROTC detachment and as deputy commander of the Iceland Defense Force. He retired at Barksdale AFB in 2001 after 30 years of active service. He has an MS from USC and since retiring, completed a two year course of study in computers. Recently retired from Air Force Global Strike Command Hq, where he worked in the Air Operations Center. He is the immediate past president of the Ark-La-Tex Chapter of the Military Officers Association of America.
Treasurer - Lt Col Philipp Blaufuss, USAF (Ret)
phone h: 318.797.3953 c: 318.393.0509
email:
pblaufuss@aol.com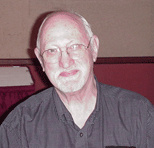 Lt Col Phil Blaufuss was born in West Des Moines, Iowa and entered the Aviation Cadet program at Harlingen AB in 1954. He was awarded his commission and Navigator wings and married his home town sweetheart in 1956. From 56 to 59 he flew B-29s in Japan and Okinawa and assisted in the production of two daughters, LeeAnn and Sheryl, between shopping trips to Tokyo. He amassed over 7000 hours in the B-52 at Travis AFB, CA; Kincheloe AFB, MI; U-Tapao AB, Thailand; Anderson AB, Guam and Barksdale AFB. He is the recipient of two Distinguished Flying Cross medals and the Bronze Star. He retired in 1979 after 24 yrs of service. Since retirement he has taught mathematics and Computer Science in both the public school and university level. He recently lost his wife to Pulmonary Fibrosis after 53 years of marriage.
Immediate Past President - Maj Steward Greathouse, USAF (Ret)
h: 318.965.0990 c: 318.347.4838 w: 318.456.7644
email:
instugator@gmail.com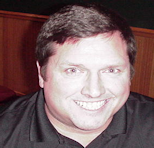 Stew Greathouse was commissioned in 1988 upon graduation from the USAF Academy. He finished pilot training at Columbus AFB, MS and was selected to fly the B-52. He flew combat missions in Operations Desert Storm, Enduring Freedom, and Iraqi Freedom. He is Command Pilot with 500 hours of combat time and over 3,100 total flying hours in the B-52G, B-52H, T-38A and T-37B aircraft. He retired at Barksdale AFB in 2008 after 20 years of service. Since retiring, he completed an MBA at Centenary College of Louisiana and is currently working for Air Force Global Strike Command as an Operations Research Analyst in the Analyses, Assessment and Lessons Learned Division.
Director - Col Daniel Charchian, USAF (Ret)
Director - John Collier
Director - Col Steve dePyssler, USAF (Ret)
phone w: 318.456.5976 c: 318.525.4920
email:
steven.depyssler@us.af.mil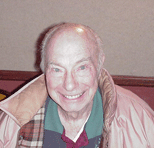 Col Steve dePyssler, has been a Board member since 1980. He is editor of The Military Officer (the Chapter newspaper) as well as the Chapter Recruiting Officer, the Dues Collector and the Chapter Casualty Officer. In his spare-time, Steve is Director of the Barksdale Retiree Activities Office where he works probably over 60 hours a week!
Director - Lt Col George Finck, USAF (Ret)
phone h: 318.433.1853 c: 318.965.4124
email:
gfincksr@gmail.com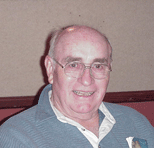 Committee Chairpersons
 Budget & Finance
 Lt Col Philipp Blaufuss, (Ret)
 318.393.0509
 Dinner Reservations
 Col Steve dePyssler, (Ret)
 318.525.4920
 Finance
 Lt Col Philipp Blaufuss, (Ret)
 318.393.0509
 Historian/Awards
 Lt Bill Davis, (Ret)
 318.754.7976
 Legislative
 Currently Vacant
 Membership
 Col Steve dePyssler, (Ret)
 318.525.4920
 Newsletter
 Col Steve dePyssler, (Ret)
 318.525.4920
Col Michael Dilda, (Ret)
662.425.1556
 Newsletter Labeling
 Col Steve dePyssler, (Ret)
 318.525.4920
 Personal Affairs/
Casaulty Assist
Col Steve dePyssler, (Ret)
318.525.4920
 Programs and Events
 Lt Bill Davis, (Ret)
318.754.7976
 Roster Update/Corrections
 Lt Col John Seanor, (Ret)
318.456.4480
 ROTC/JROTC Coordinator
 John Collier
 318.453.0802
Col Michael Dilda, (Ret)
662.425.1556
 Scholarship/LTTF
 Lt Col George Finck, (Ret)
 318.965.4124
 Transition Center
 Maj Walt Slocombe, (Ret)
 318.840.6302
 Webmaster
 Mr. Max Ledoux